Find Solicitors in Ireland – Fast!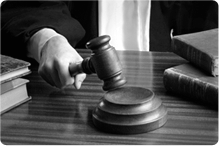 Contact a Solicitor in only 30 seconds
Solicitors Ireland helps you to find a solicitor in your locality who can help you with your exact legal needs.
| | |
| --- | --- |
| • Find Solicitors Fast | • All Areas of Law |
| • Located Near You | • Free Consultation |
Instant Self-Service
Find Lawyers for Every Area of Law
No two solicitors are exactly the same. There are many areas of law and finding the right solicitor for you is important and could mean a better chance of winning your case.

Instant Access to Local Solicitors
By using the Solicitors Ireland free service you can to make instant contact with a solicitor in your area, that can help you in the area of law that you need.
How it Works

30 Second Application
Fill out a short form telling us exactly how you need help.


Receive Instant Details of Solicitors
Instantly receive details of a solicitor in your area, that can help you.

Get a 100% Free Consultation
Get a free consultation to discuss your needs in more detail.